NORVEL LASSERRE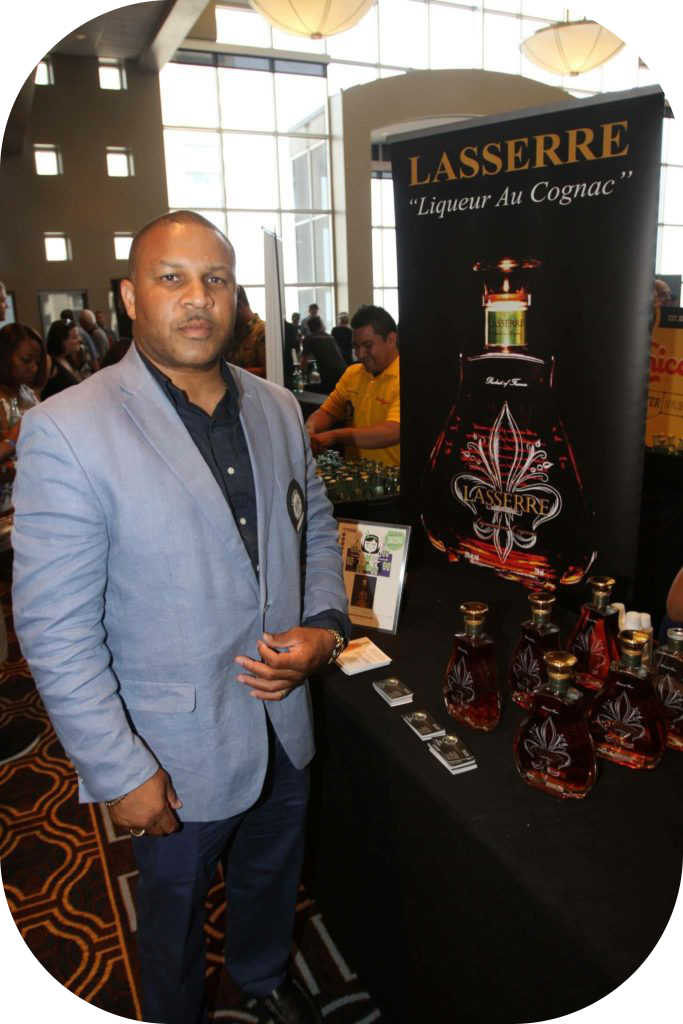 "Feel the fear and do it anyway" – Susan Jeffers
Lasserre Liqueur is more than an alcoholic beverage. It is the result of a story bearing testimony to History,  passion, success and a quest for one's roots. It cannot be dissociated from its founder, Norvel Lasserre, and its radiant personality. Norvel Lasserre has put all his generosity, his warmth and his dedication to make Lasserre Liqueur a success.
Norvel Lasserre was born in Louisiana, New Orleans, in the United States of America. Despite a difficult youth and many obstacles to overcome, Norvel always kept his faith and his will to make it in the business world. He simply followed his intuition about going into the import/export business and he ended up travelling to a trade show in Lyon, France. Little did he know that his fate was going to be changed forever.
France : searching for his roots
While searching the Internet for a product to import or export, Norvel ran across a wine called Domaine LASSERRE from the South of France. He was so surprised to see his last name on a wine bottle from France,  that it inspired him to research his heritage. He then learned that his 5th generation great-grandfather, Blaise LASSERRE, was from France. Blaise Lasserre was a farmer in the Gers region, in the village of St Saucy in Gascogne. This discovery inspired him to travel to France not only for the trade show but also to continue his research.
Meeting Siebe Hartmans
The trade show in Lyon proved to be full of good surprises as well for Norvel Lasserre. Going to Futurallia Lyon, Norvel only knew that he wanted to create a French quality product for the States but he had nothing very precise in mind. The project started taking off when he met Siebe Hartmans, based in Cognac, France.
"When I sat down with, my now business partner, Siebe Hartmans, from France, he mentioned to me that he could help me create a Cognac drink… My reply to him was : let's make it happen."
Siebe Hartmans is now taking care of the technical side of the liqueur making as well as the management of the brand. Norvel came up with the idea and Siebe was essential to its realisation. Norvel Lasserre is exclusively based in New Orleans while Siebe resides in Cognac.
Two years after meeting each other, LASSERRE Liqueur Honey & Cognac was launched and is currently being sold in Walmarts in Louisiana. LASSERRE is also available in several other States in the USA…
In March 2017, they both returned to the Futurallia trade show in Poitiers, France, and LASSERRE was the featured drink that was served at the Gala to over 29 different countries. As usual with the Lasserre Liqueur, people were immediately convinced by the quality and uniqueness of the product. It is a huge success for Norvel who is now a role model for the African-american community of Louisiana.