LIQUEUR DE COGNAC LASSERRE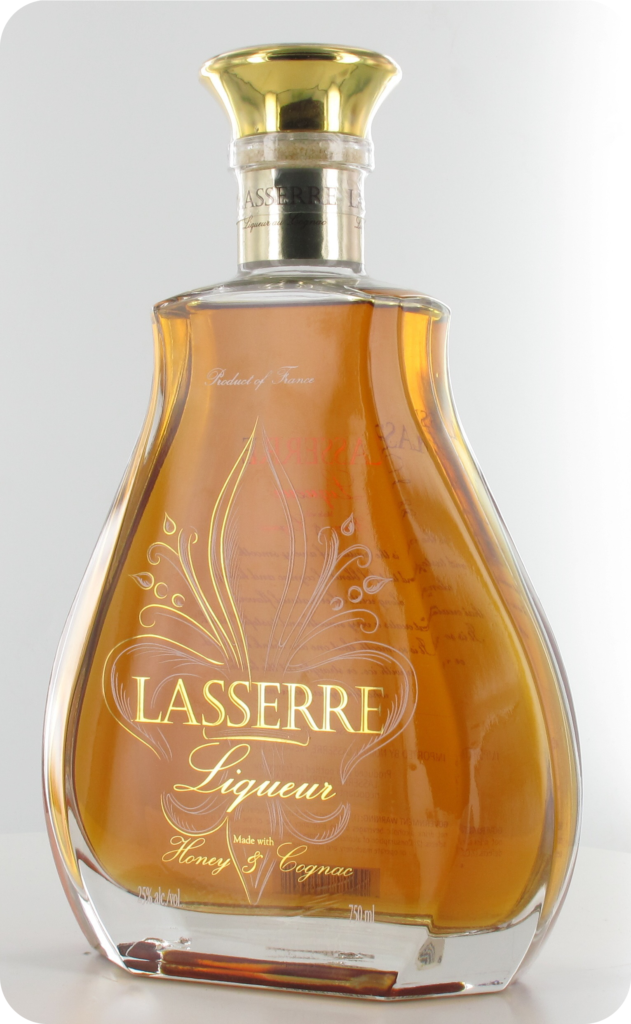 The LASSERRE Liqueur is a quality Cognac that went through an exacting selection process and some rigourous tastings by a tasting committee. It was the first Cognac liqueur with honey on the market.
A unique creation
This exceptional liqueur was developped with the expertise of Jean-Luc Braud, founder of Spirits Drinks Consult. Mixing honey, ginger, spices and secrets ingredients from South America, the result is simply unforgettable. All the ingredients have been chosen for their natural benefits as well as their delicate taste and are worked to attain the perfect balance.
At each step of the creation, all the best specialists were involved in bringing out a concentrate of expertise and ancestral know-how that can only be found in the Cognac region. The goal was to obtain none other than a perfect texture and quality.
A precious gift
The LASSERRE Liqueur is extraordinary in more than one way. Encapsulated in a sublime bottle, it is the ideal container for this precious beverage. Created by Gabrielle de Vareilles, a graphic designer with a long experience in Champagne and Bordeaux wines, it epitomises French elegance and refinement. It is a perfect mix between traditional pattern (like the royal fleur de lys) and a modern sleek aesthetics. The Fleur de lys is also a nod to Norvel's origin in Louisiana.
The LASSERRE Liqueur has taken all that is good in nature to make it into a sumptuous bottle of liqueur!